Frankie's Centennial Savoy Ball Friday May 23, 2014 The Edison Ballroom 240 West 47th Street
New York Times 5/20/2104 "centerpiece will be Frankie's Centennial Savoy Ball" Recommended by WALL STREET JOURNAL (Friday May 23rd) Featured on Fox5 News (Thursday, May 22nd)
featuring live music and dancing with: * George Gee 17-Piece Swing Orchestra * * Jazz at Lincoln Center Youth Orchestra * * Queen of the Ball: Dawn Hampton * plus Buffet and Premium Open Bar all night Roddy Caravella and the Varsity Syncopators Syncopated City Dance Company Pedro Giraudo and his Mala Junta Tango Trio Dandy Wellington and His Band Lindy DJ Tomo Tango-Swing DJ Anthony Blackwell !!New – Ryan Francois With Syncopated City!!
After Midnight – Argentine Tango Spectacular Interlude Argentine Tango Star Dancers Jorge Torres & Maria Blanco Vocalist Hector Pablo Pereyra with Pedro Giraudo's Mala Junta Trio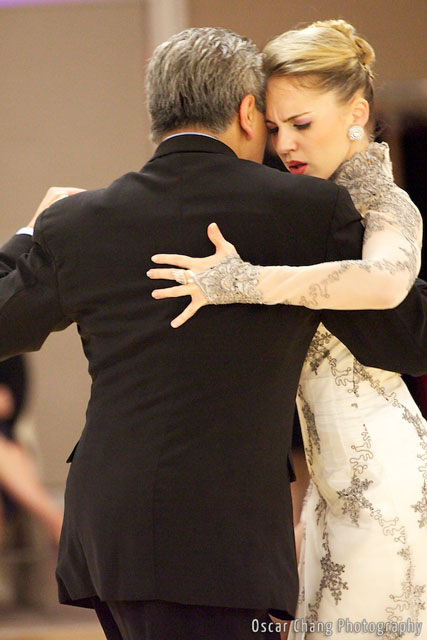 8:00 PM to 2:00 AM Doors Open at 7:30 PM
CELEBRATE FRANKIE'S 100TH IN HIS HOMETOWN!
Come to the BIG APPLE May 23-25, 2014, and join in on the Centennial Birthday Celebration of Frankie Manning, Lindy Hop Swing Legend. Zort Music is proud to present FRANKIE'S CENTENNIAL SAVOY BALL at the elegant 1930s-era Edison Ballroom (formerly the "Supper Club") featuring live music and dancing to the sounds of The George Gee 17-piece Swing Orchestra (performing authentic swinging music of the Savoy-style), plus the acclaimed Jazz at Lincoln Center Youth Orchestra! In the up-stairs lounge, enjoy more music and dancing by The Dandy Wellington Band as well an authentic Argentine Tango band.
Guests will also enjoy: Dance Performances Rare video footage Live music all night Sumptuous Buffet Dinner Open Top
Shelf Bar Unlimited bottled water Commentary coat check
THE EDISON BALLROOM – Return to the Supper Club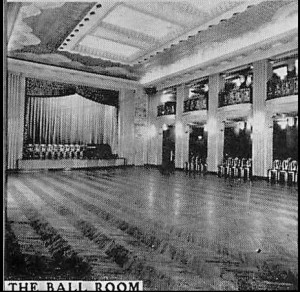 For over ten years, the Edison Ballroom was known as the "Supper Club" and was the venue of choice in the 1990s swing era revival in New York City, running every Friday and Saturday until 4 AM. The Savoy Ball is a one-time opportunity to return to the Supper Club, this time with Savoy swing music and at a classy black tie/vintage occasion. The Edison Ballroom has all the feel and spirit of a1930s Ballroom – which indeed is what it is. In 1998, Frankie blessed this dance floor when he danced and performed in the Public Broadcasting Service's televised documentary "Swingin' With the Duke."
DANCE FLOOR The entire dance floor of the Edison will be open for dancing, considered by many to be one of the best and largest in town (and a little larger then Terminal 5!). Upstairs will feature a second dance floor in the Lounge, and a third dance floor in the balcony overlooking the main ballroom floor.
TRIFECTA – three event weekend! Frankie's Centennial Savoy Ball, kicks off the Frankie Trifecta… three premium events on Friday, Saturday and Sunday. The Frankie Trifecta is a collaboration of New York City swing dance producers and is separate from the Frankie 100 Festival. More info at www.frankietrifecta.com

When Visiting New York City and Other Frankie Events for Frankie Week, be sure to experience the many events open to the public offered by Frankie 100, including a special live show directed by Chester Whitmore at the Apollo Theater on Thursday May 20, 2014 and a Closing Party at Terminal 5 on Frankie's Birthday – Monday May 26, 2014.
THE EXECUTIVE PRODUCER ZORT MUSIC (Alan Sugarman) is the Executive Producer of the Savoy Ball. Alan produced Frankie's 85th Birthday Celebration at Roseland Ballroom, attracting 1800 dancers on one dance floor, with Frankie in attendance for his birthday.
Patrick Soluri of Prohibition Productions, Paolo Lanna (Swing Remix), Stuart Math, Karen Goldstein, Eva Carozza, George Gee, Evit Arce and many others were instrumental in bringing this evening together. This event is not sponsored by, nor is it a part of, the Frankie 100 Festival, but, we of course support the Festival. Please do not forget to donate to the Frankie Manning Foundation.
Get tickets now!